January 20, 2021
Talking Food Banks in St. John's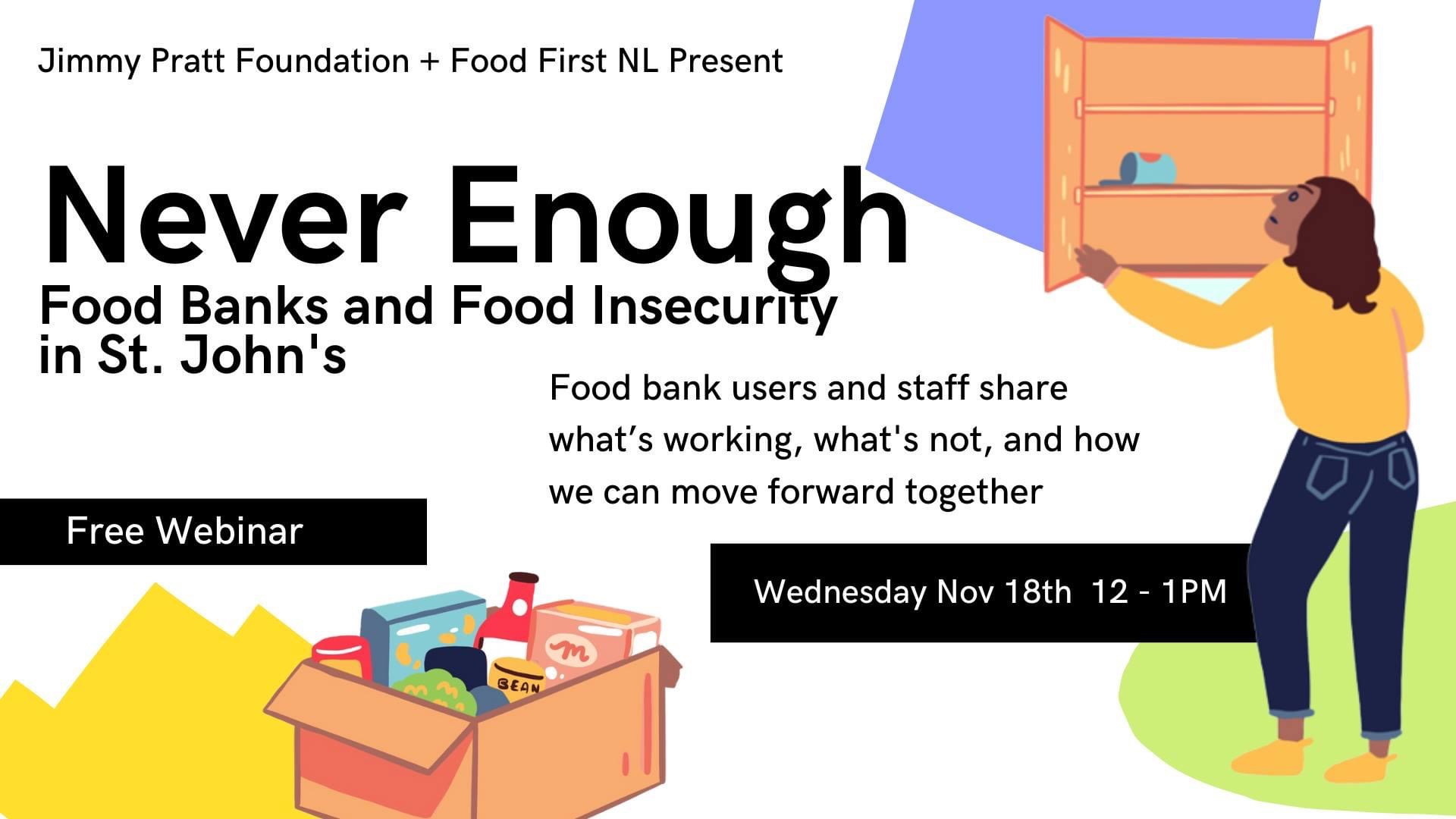 At the beginning of the pandemic, the Jimmy Pratt Foundation partnered with Food First NL to launch the Community Food Helpline, a service that helps folks navigate emergency food programs available in their communities. As the Foundation refocused on its core mandate in the fall of 2020, the Foundation and Food First worked together to record lessons learned from the experience.
We co-hosted the webinar "Never Enough: Food Banks and Food Insecurity in St. John's" in November 2020. The webinar featured a panel of 6 people representing food banks, community organizations, and folks experiencing living with food insecurity.
For a summary of the webinar, see Food First NL's write-up of the event.