June 9, 2022
Let's Get it Right!: Schedule for June 13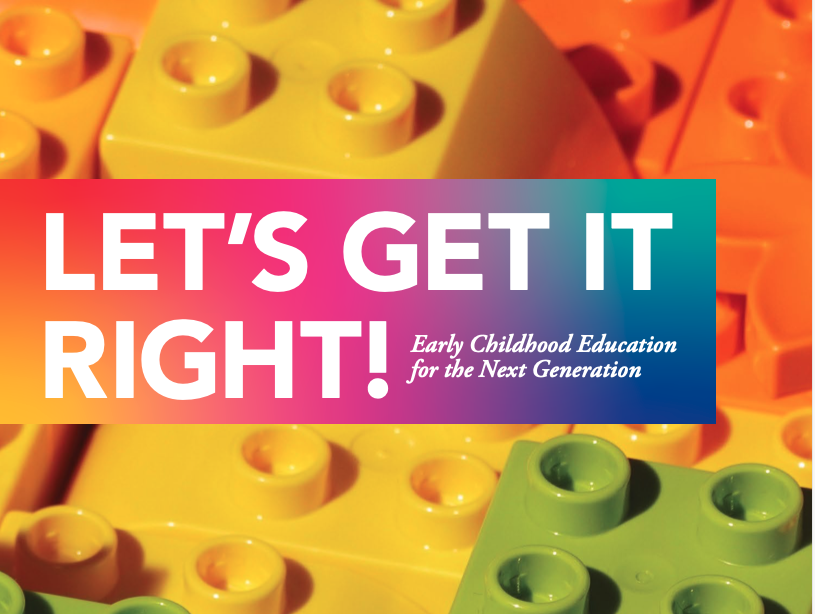 CLICK HERE FOR THE VISUAL SCHEDULE
We're making our list and checking it twice for our conference this Monday: "Let's Get it Right! : Early Childhood Education for the Next Generation."
We're sold out in person and we cannot wait to welcome you to St. John's. Join us online for panels and presentations on the Jimmy Pratt Foundation YouTube Channel!
This conference will explore the three themes identified in our discussion paper – Leadership, Inclusion and Workforce – through panels, small group discussions and a keynote presentation from Dr. Emis Akbari.
Schedule
Items in bold will be live-streamed on YouTube.
8:00 – 9:00 Registration + Light Breakfast
9:00 – 9:15 Welcome from the the Jimmy Pratt Foundation and welcome from MHA Tom Osborne, Minister of Education
9:15 – 9:45 Presentation from the Jimmy Pratt Foundation Let's Get it Right: Early Childhood Education for the Next Generation 
9:45 – 9:50 Break
9:50 – 11:00 Panel on Inclusion Reaching Every Child
11:00 – 11:15 Break
11:15 – 12:00 Breakout Sessions: What does high-quality Early Childhood Education mean to you?
12:00 – 1:00 Lunch
1:00 – 2:30 Keynote: Dr. Emis Akbari Canada's Children Need a Professional Early Childhood Education Workforce
2:30 – 3:00 Break
3:00 – 4:15 Panel on Leadership Transition and Transformation in the Sector 
4:15 – 4:30 Closing Remarks
Reaching Every Child: Panel on Inclusion (9:50-11:00)
Every child in Newfoundland and Labrador has a right to Early Childhood Education, but in reality, access to quality programming is highly unequal. Children facing poverty, living with disabilities, and living in rural, remote and racialized communities face many barriers before their first day of kindergarten. How can we make the early years truly inclusive, equitable, and accessible?
Moderator: Raven Khadeja, Ravensong Consulting
Panellists:
Valerie Collins, Executive Director, Family Childcare Connections
Bernice Hancock, Executive Director, Community Education Network
Jennifer Hierley, Gander Women's Centre
Debbie Ingram, Child Development Coordinator, First Light
Kristen Pittman, Manager of Education and Training, Qalipu First Nation Band
Canada's Children Need a Professional Early Childhood Education Workforce Keynote with Dr. Emis Akbari (13:00-14:30) 
The best Early Childhood Education uses a play-based pedagogy uniquely suited to children under 6. But Early Childhood Educators, trained in this style of learning, are in short supply across Canada. ECEs leave the field due to low wages, poor working conditions, and a lack of respect. These same reasons keep potential recruits to the field on the sidelines.
How do we support ECEs and the work that they do? Dr. Emis Akbari is a Senior Policy Fellow at the Atkinson Centre and the co-author of the Early Childhood Education Report.
Transition and Transformation: Panel on Leadership (15:00-16:15)
The federal childcare plan is a total transformation of the early years sector – from a market system to a public service – a very short period of time. How do we make sure that we get it right?
Moderator: Neria Aylward, Jimmy Pratt Foundation
Panellists:
Morna Ballantyne, Child Care Now!
Jenny Lyall, Nunatsiavut Government
Joanne Morris, Early Childhood Education Resource Council
Vicky Smallman, Canadian Labour Congress