July 6, 2023
ELCC Roadmap: "Making Space"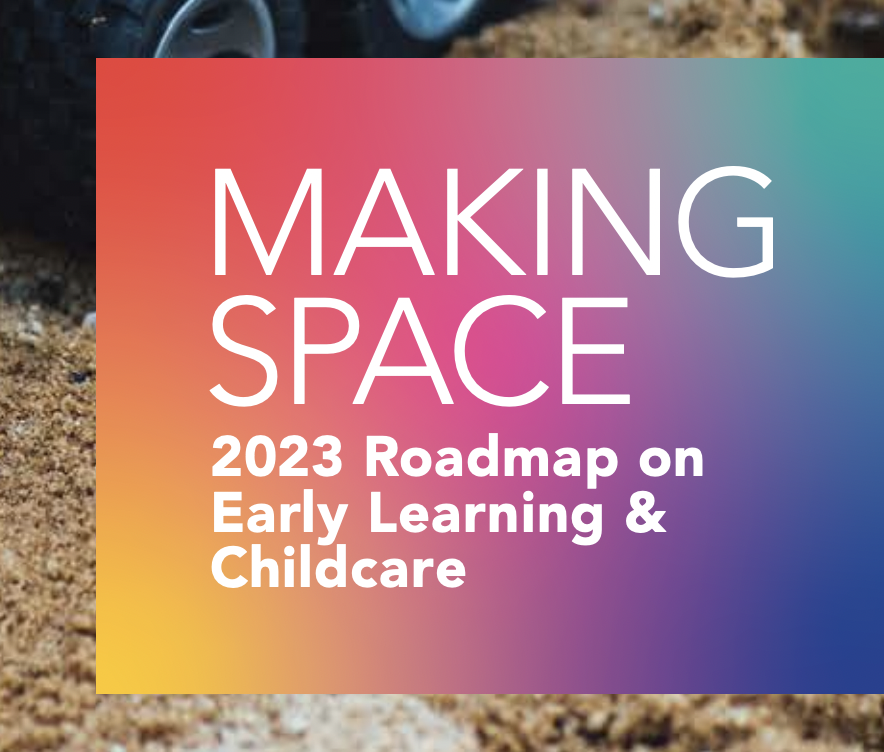 It is an exciting time for young children and their families in Newfoundland and Labrador. Fees for regulated child care are set at $10/day. Our Early Childhood Educators are well-qualified to provide high-quality programs – and the workforce is growing.
Still, most parents cannot find a space in regulated childcare. According to the Canadian Centre for Policy Alternatives, 72% of young children in Newfoundland and Labrador live in childcare deserts, defined as a postal code where there are more than three children per licensed childcare space. This proportion is the second highest in all of Canada. In St. John's, there is less than 1 licensed space for every 10 infants.
On July 6th 2023 , the Jimmy Pratt Foundation released its fourth discussion paper on the early years in Newfoundland and Labrador. "Making Space: 2023 Roadmap on Early Learning and Childcare" proposes 5 pathways supported by researchers and advocates that would help the government create more regulated spaces in a matter of months. This document focuses on 5 priority areas: Retaining the ECE workforce, building the public childcare system, introducing Junior Kindergarten, and developing targeted strategies to increase rural and Indigenous childcare spots.
Media Contact
Neria Aylward, Executive Director, The Jimmy Pratt Foundation