February 14, 2023
Pandemic Lessons: 2022 Report on Child Poverty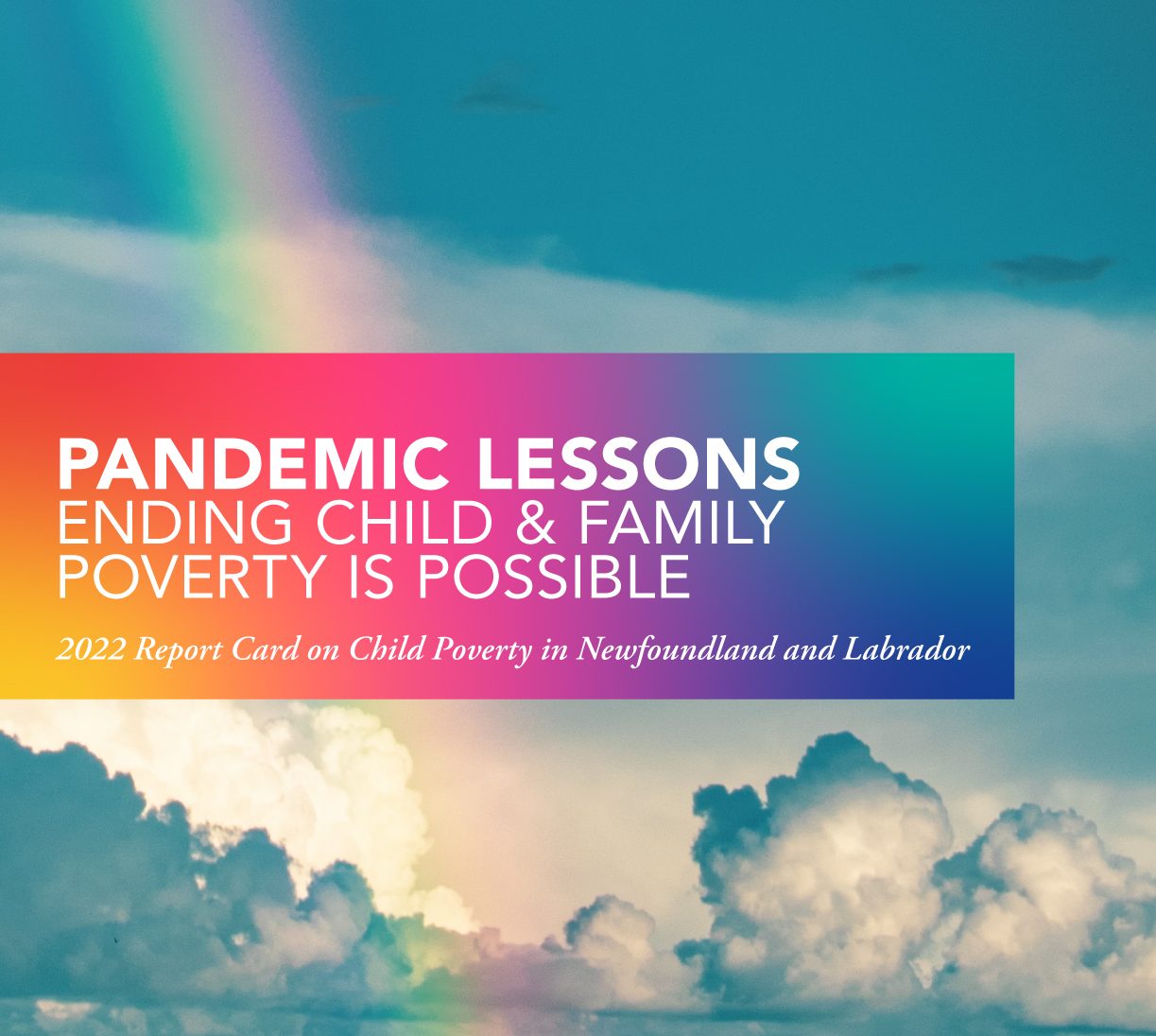 Campaign 2000, Choices for Youth, the Community Sector Council and the Jimmy Pratt Foundation are pleased to announce the release of the first-ever Newfoundland and Labrador Report Card on Child and Youth Poverty.
This report is being released alongside others from across Canada as part of a national effort coordinated by Campaign 2000. This report card reviews tax filer and census data for the year 2020 – the first year of the COVID-19 pandemic.
In 2020, child poverty rates fell across Canada and in Newfoundland and Labrador.
The children and families who lived below the poverty line rose closer towards it, and the gap between the richest and poorest in the province narrowed. This is primarily the result of pandemic benefits like the Canada Emergency Response Benefit (CERB).
Still, poverty fell unfairly on the shoulders of communities who are already marginalized in Newfoundland and Labrador.
Lone-parent families, Indigenous families, racialized families and new immigrants still have much higher rates of poverty.
The experience of 2020 suggests two main things. Bold, barrier-free income supports can play an important role in reducing child and family poverty. The drop in child poverty between 2019-2020 is the largest since another cash transfer, the Canada Child Benefit, was introduced in 2016. However, income supports alone cannot eliminate inequities – we also need strong public services and systems change that balances the scales.
There is a way to end child poverty in Newfoundland and Labrador – as long as we have the will.
Listen to ED Neria Aylward discussing the report card on the CBC Morning show and VOCM On Target.