November 8, 2023
Take the ECE Survey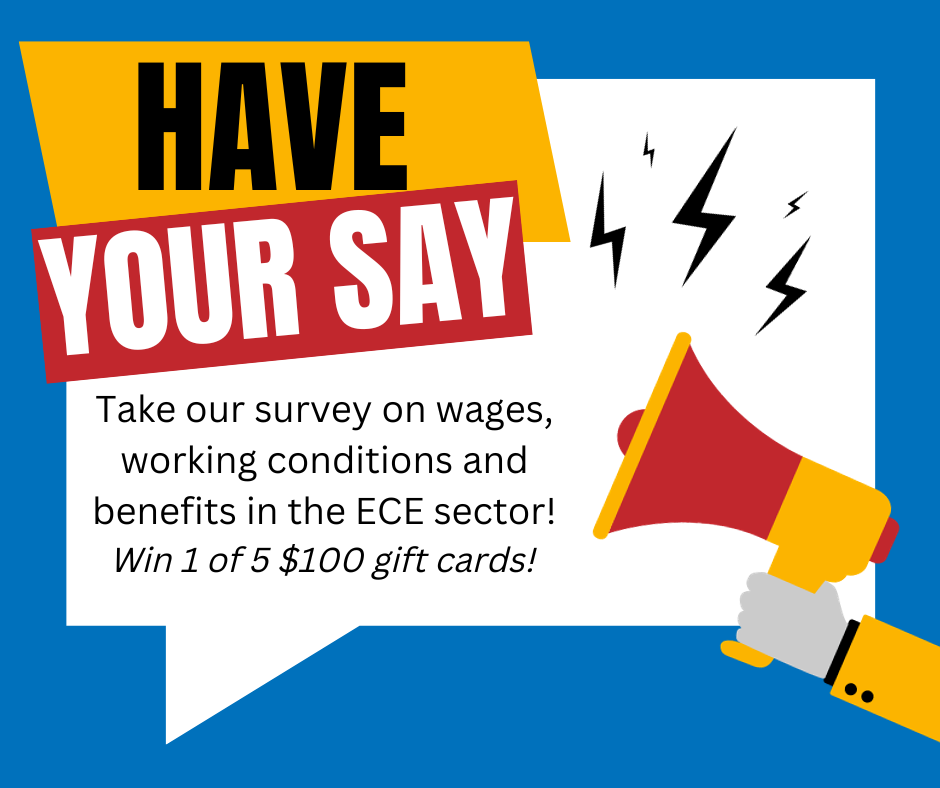 We know that ECEs are the key ingredient to high-quality early learning programs. We developed this survey in collaboration with other advocates to hear directly from ECEs in the province. We want to know what ECEs need to do their best work in the field.
The survey will take about 10-15 minutes to complete and will be used to inform public discussion and advocacy for the rights of ECEs in this province. It will illuminate the needs of this sector and help inform change.
Should you have any questions or concerns regarding this survey please contact the researcher: david@davidphilpott.ca
We appreciate that your time is valuable. In appreciation of that, at the end of the survey you will be able to enter into a draw for one of five $100 gift cards.
The NL Federation of Labour, The Jimmy Pratt Foundation, and The Workers Action Network