August 18, 2021
Weighing Federal Childcare Policies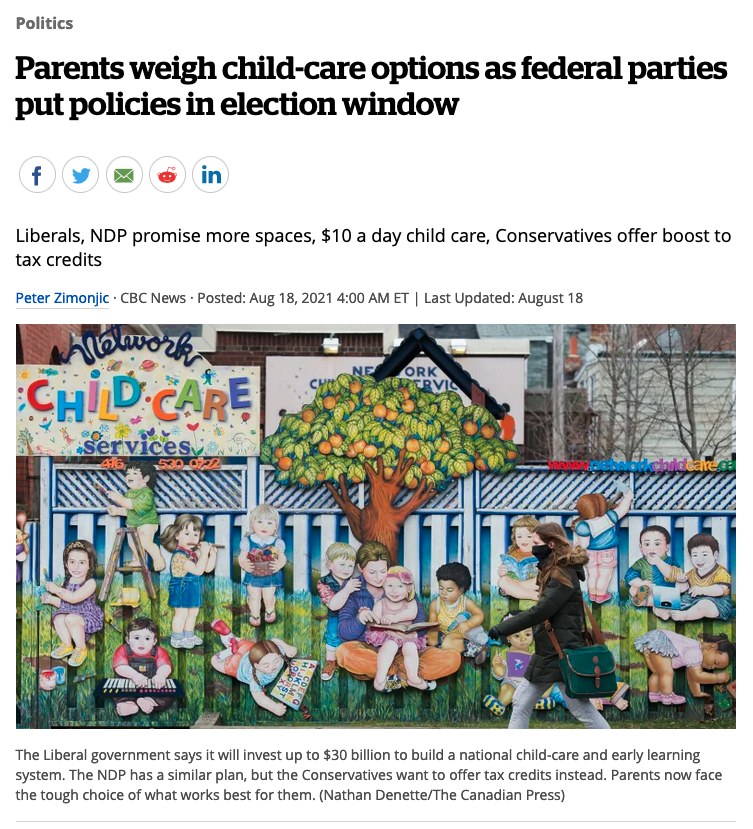 Executive Director Neria Aylward spoke with national CBC reporter Peter Zimonjic to give some context to the federal parties' respective childcare plans. The federal Liberals and NDP are promising to honour existing childcare agreements, while federal Conservatives are proposing to scrap the agreements and redirect the funding to childcare tax credits for families.
The key takeaway? Tax credits don't create more childcare spaces, and they don't reach the families who need childcare the most.
"Tax credits, for the most part, benefit wealthier people, and the kids who are most disadvantaged by the current system are the ones that we need to reach," she said. "So it's not a great way of addressing the inequities in our country with early learning."
While it's true that families need flexible childcare options, including evenings and weekends, the reality is that those needs are best served through a publicly funded and regulated childcare system. Tax credits only serve to reimburse some of what families pay for childcare – they don't ensure quality childcare programs or create more childcare spaces.