April 26, 2022
Let's Get it Right! Discussion Paper and Conference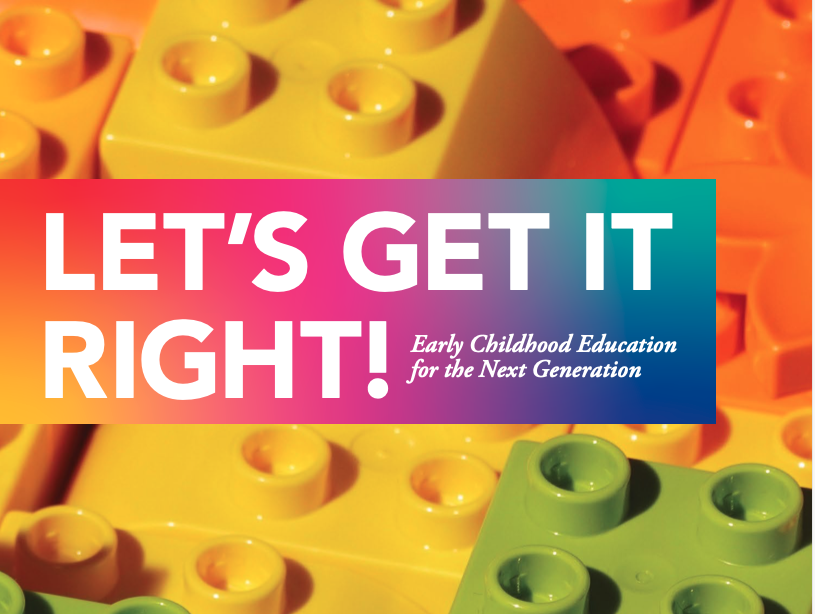 In June 2021, the provincial and federal governments reached an historic agreement to invest $347 million in Newfoundland and Labrador's Early Childhood Education system. This marks the beginning of a welcome transformation in the sector that started when our province was one of the first to offer full-day kindergarten for 5-year-olds in 2015.
Today, 97% of 5-year-olds attend full-day kindergarten. For children under 5, however, there is no guarantee that our current patchwork of services will have the kinds of opportunities they need to play, grow and learn. In 2020, just 35% of 2- to 4-year-olds were attending full-time Early Childhood Education programs.
Early Childhood Education a right – not a privilege.
We need an integrated system that secures the right of every child to play and learn with their peers. If we get this right, this system will also deliver better health outcomes, reduce child and family poverty, increase maternal labour force participation, and create a whole new professional workforce of Early Childhood Educators, administrators and support staff.
Today, we're delighted to release our discussion paper: "Let's Get it Right: Early Childhood Education for the Next Generation."
This paper identifies priority areas for investment to ensure affordable, accessible, high-quality and inclusive Early Childhood Education for all children and families in Newfoundland and Labrador. These priorities were identified based on consultation with over 250 people and over 40 organizations across Newfoundland and Labrador who work with children and their families. It is the third discussion paper that the Jimmy Pratt Foundation has published on the subject, following "The Early Years Last a Lifetime" (2013) and "Growing Education Down to Include the Early Years" (2014).
The success of this initiative will depend on leadership, collaboration, and transparency from all of us.
To this end, we are hosting a conference on June 13th, 2022 at the First Light Centre for Performance and Creativity in St. John's (presentations will be livestreamed). This conference will explore the three themes identified in the discussion paper – Leadership, Inclusion and Workforce – through panels, small group discussions and a keynote presentation from Dr. Emis Akbari. Registration details forthcoming.
Please direct media inquiries to Executive Director Neria Aylward at neria@jimmyprattfoundation.ca